RutiXef is a therapeutic cooking project for patients at Germans Trias Hospital who, due to their illness, need to follow a specific diet. This initiative aims to help them acquire and stick to the dietary recommendations prescribed by healthcare professionals through cooking workshops held at the hospital itself.
In its commitment to the therapeutic cooking project, Germans Trias Hospital has built a high-tech classroom-kitchen, guaranteeing all safety measures, on the basement floor, next to the hospital kitchen.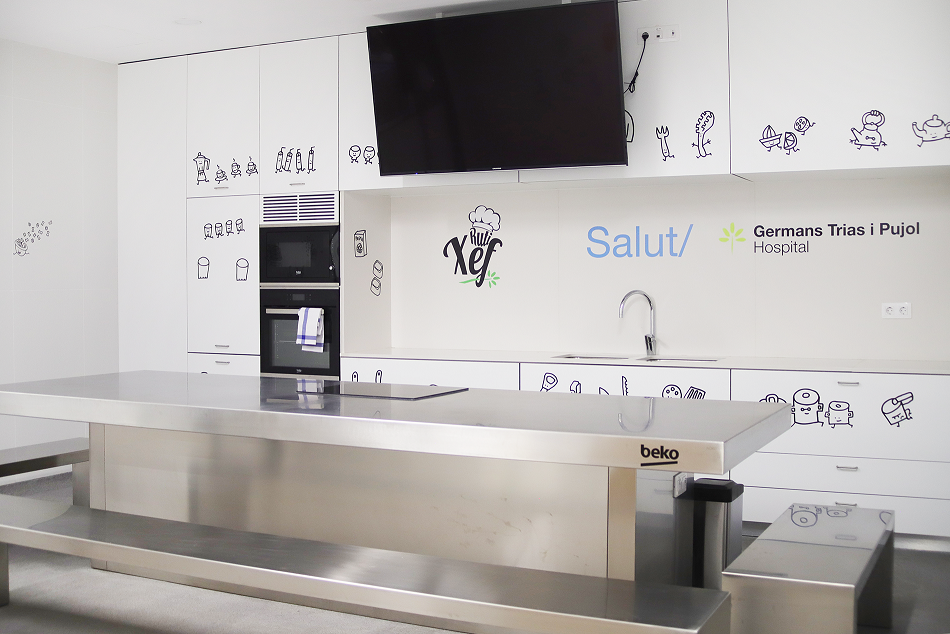 Currently, due to the coronavirus pandemic, the workshops are being taught online. In addition, the recipes have been recorded on video and can be viewed on this website as well as on the hospital's Youtube channel.
Each workshop focuses on healthy eating guidelines for different diseases, such as familial hypercholesterolemia, chronic renal insufficiency and type 1 diabetes mellitus.