Reference hospital's geographic region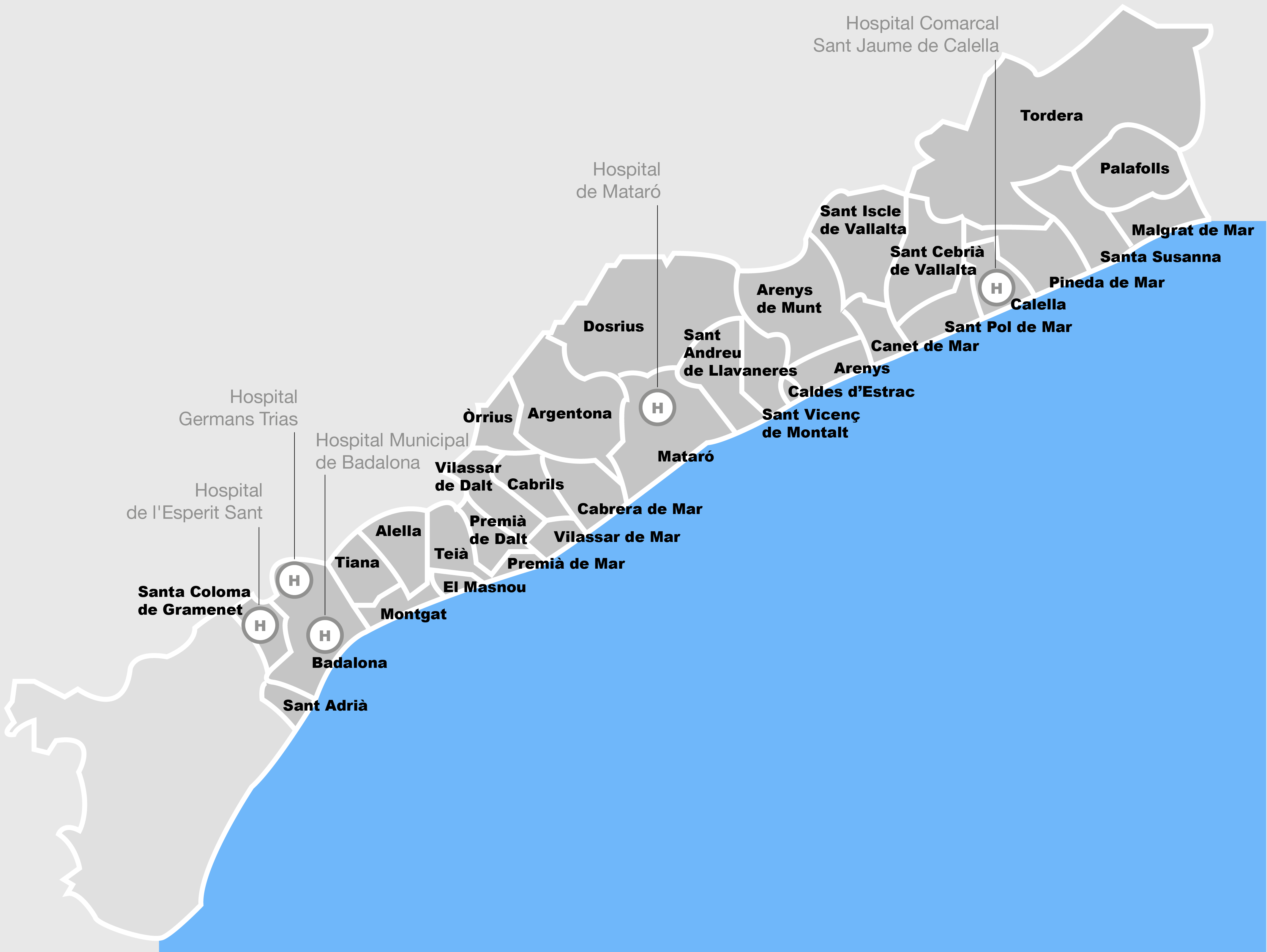 A high complexity reference hospital
Germans Trias is a high complexity reference hospital for people living in the following municipalities:
Northern Barcelones

Badalona
Sant Adrià de Besòs
Santa Coloma de Gramenet

Maresme

Alella
Arenys de Mar
Arenys de Munt
Argentona
Cabrera de Mar
Cabrils
Caldes d'Estrac
Calella
Canet de Mar
Dosrius

Malgrat de Mar
El Masnou
Mataró
Montgat
Òrrius
Palafolls
Pineda de Mar
Premià de Dalt
Premià de Mar
Sant Andreu de Llavaneres

Sant Cebrià de Vallalta
Sant Iscle de Vallalta
Sant Pol de Mar
Sant Vicenç de Montalt
Santa Susanna
Teià
Tiana
Tordera
Vilassar de Dalt
Vilassar de Mar
There are several basic general hospitals in this region, as you can see on the map. They are the following:
General hospital
Germans Trias is also a basic care general hospital for people treated at the primary care centres (CAP) and clinics of the Catalan Health Institute in the Northern Barcelones and some southern Maresme municipalities:
Badalona
Sant Adrià de Besòs
CAP Doctor Barraquer (Sant Adrià Nord, Sant Joan Baptista i la Verneda). Some of the hospital specialists also see patients directly at this centre.
Southern Maresme