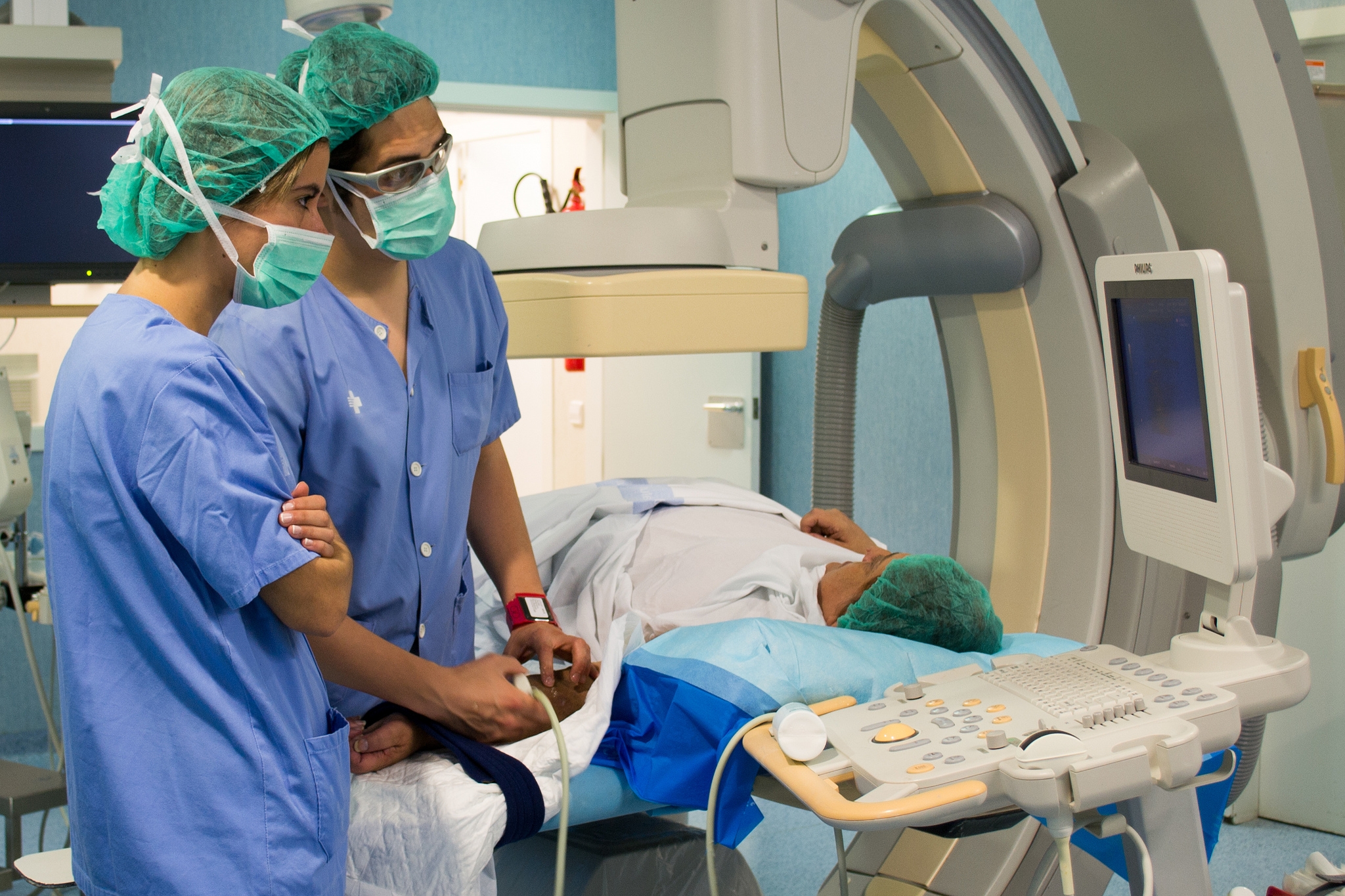 Graduates in medicine from anywhere in Spain can choose to complete their specialty at the Germans Trias Hospital. The number of new graduates with high scores on the MIR exam who choose the centre as their first option has increased considerably in the last few years.
On the table below, you can see the number of accredited placements per year per specialty and their training handbooks .
Also, on the website of the Ministry of Health, Social Services and Equality you can find the training programmes published on the Official State Gazette.
If you need any other information, please write an email to the Teaching CommitteeCommittee's secretary: formpostgrau.germanstrias@gencat.cat.
Specialialty

Accredited

placements

Teaching guide

Responsibility supervision
progressive

Allergology

1

Clinical Analysis

1

Pathological Anatomy

2

Anesthesiology and Reanimation

5

Angiology and Vascular Surgery

1

Digestive System

2

Clinical Biochemistry

2

Cardiology

3

Heart Surgery

1

General and Digestive Surgery

2

Orthopaedic Surgery and Traumatology

3

Plastic, Aesthetic and Reconstructive Surgery

1

Thoracic Surgery

1

Dermatology

2

Endocrinology and Nutrition

1

Clinical Pharmacology

1

Hematology and Hemotherapy

3

Immunology

1

Physical Medicine and Rehabilitation

3

Intensive medicine

4

Internal medicine

3

Microbiology and Parasitology

2

Nephrology

2

Neurosurgery

1

Neurology

3

Obstetric and Gynecology

2

Ophtalmology

2

Othorhinolaryngology

1

Medical Oncology

2

Radiation Oncology

1

Pediatrics and Specific Areas

6

Pneumology

2

Preventive Medicine and Public Health

1

Psychiatry

Radiodiagnosis

2

Rheumatology

2

Urology

1